Thanks to your feedback, we have launched a new feature that allows you to win Kitchen Cash, Supplies and Instant Dish boosters in the game.
Introducing Stamps, a brand new way to play Kitchen Scramble!
What are Stamps?
Stamps are unique collectibles that you can earn by playing specific locations and levels. By collecting all stamps in a single themed collection set, you will be eligible to win special prizes!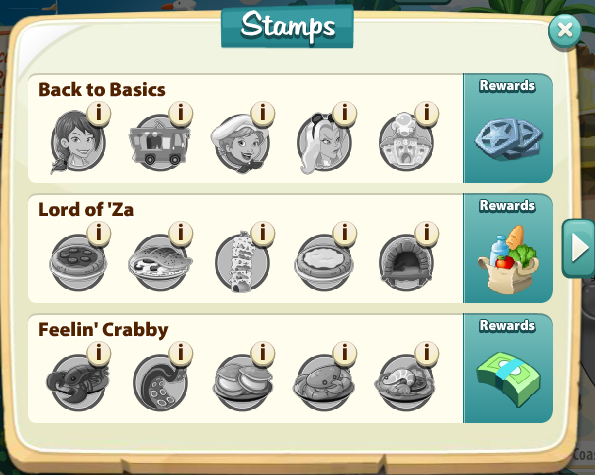 Where can I find the Stamps feature?
Click on the Tasks icon in the bottom right of your game screen. There, you will find a new Stamps icon, which leads to the popup.
Who can collect Stamps?
Currently, the Stamps feature is live on Facebook, Amazon and Android. Players with iOS devices will be able to use the Stamps feature next week!
What are Stamps collections and themes?
Each collection set is themed to a specific location and levels. For example, one collection set is called Feelin' Crabby. Players obtain Feelin' Crabby stamps by playing levels that serve seafood dishes. Once a player receives all five Feelin' Crabby stamps, the player can collect the Feelin' Crabby reward, which is Kitchen Cash. Currently there are four collection sets available, with many more coming soon!
How do I know find and collect each unique Stamp?
Click on the 'i' on each stamp to see the hints on levels and locations you should play to obtain the stamp. Keep in mind, the stamps will be drop randomly on the kitchen counter by customers during the game, but you will only get to keep them if you complete the level successfully. Be patient and persevere --- the stamps will drop eventually!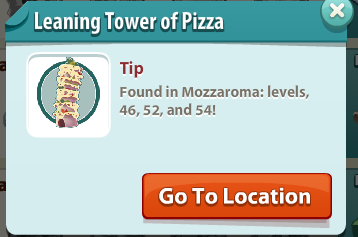 What prizes can I win for collecting all the Stamps in a collection set?
You can see what prizes you win for completing each collection set by looking at the Rewards section. For example, if you collect all five stamps in the Back to Basics set, you will win Token Stars. Other rewards include Supplies, Kitchen Cash and Instant Dish Booster.

You will need to use Supplies to play a level. You will also receive all your usual rewards associated with completing the level, on top of the random Stamp.
Have more questions? Leave a comment below, on our Fanpage or