Introducing a brand new feature, designed to give every player a shot at the biggest Jackpot of their lives!
Every player is eligible to win the Global Progressive Jackpot by spinning in any eligible machine.

The higher you bet, the more you stand to win!

This feature is available for all players in the High Roller Room machines

This feature is only available to players after Level 9 in the Classic Room machines (except for the Progressive Jackpot machines)
How To Play
In the upper right hand corner of your Lobby screen, you will notice a new Mega Jackpot ticker. This ticker signifies the highest Jackpot amount you can win at any given time.
Once you enter a Machine of your choice, you will be prompted to 'Choose A Bet'. This feature will now showcase the Tiered Jackpot (Bronze, Silver, Gold and Mega) amounts you stand to win at each corresponding Bet Amount.
Once you have chosen your 'Current Bet, the dialog will close and the Bet Amount you selected will be reflected below the Machine. The Jackpot ticker in the upper right will now reflect the Global Progressive Jackpot amount you are eligible to win with your selected Bet Amount.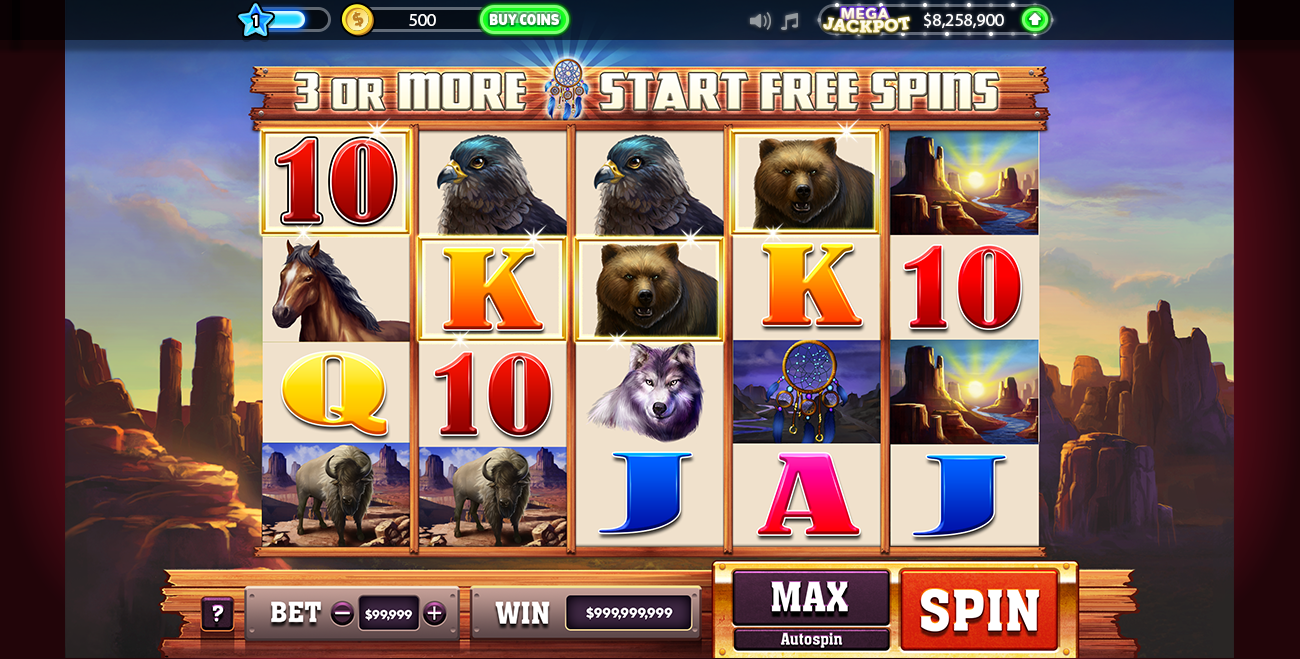 Simply hit Spin to see if you scored the Global Jackpot!

To pop-up the 'Choose A Bet' feature at any time, simply click on the green arrow icon next to the Jackpot.