Lucky 777, is a brand new type of slot machine in Lucky Slots, a Progressive Jackpot Machine! In this new machine, every player makes the same bet, which adds more coins to the Progressive Jackpot total shown at the top of the screen. And every player has the same chance to win that Jackpot by getting five Jackpot symbols in a row!
Here are a few tips you should know about this exciting new feature:
The amount of lines and bet per line are locked at a set amount, so everybody playing on the machine is betting the same as everyone else. For Lucky 7's, each player bets 25 lines at $20 Coins per line, for a total bet of $1,000 coins per spin! You can win on any of these 25 lines: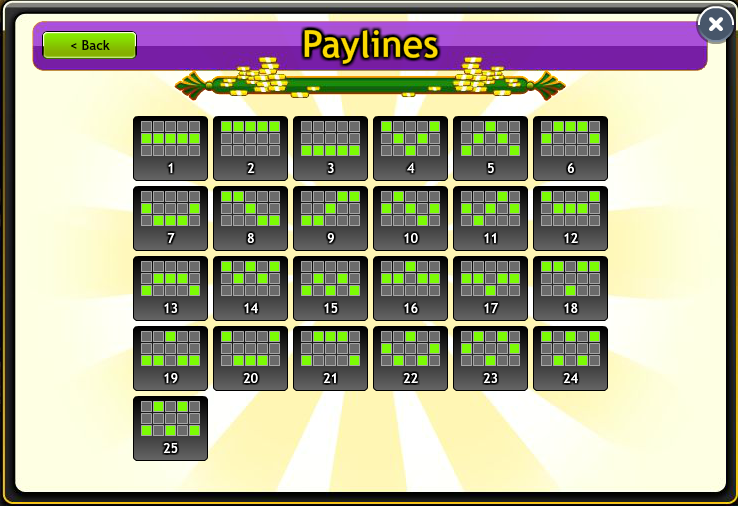 You may have noticed the large JACKPOT counter above your reels -- each spin adds to the jackpot!
In order to play on the Progressive Jackpot machines, your device must have an active internet connection. Note to mobile players this does not mean you have to connect to Facebook.
Once someone has won the progressive jackpot, it will reset and the winner's name will be shown along the Recent Winners ticker below the reels.
You can get Scatter wins and Wilds in these machines, as well as the new Jackpot symbol, but Progressive Jackpot machines do not have bonus game, bonus pool, or treasure spots.